---
New look for Browns: from Watson to Cooper
On the heels of perhaps the most eventful offseason in NFL history, the Cleveland Browns will enter the 2022 season as one of the most scrutinized teams in the NFL. There's so much to unpack with the Browns for fantasy purposes, including two "last name" newcomers to skill positions, a disconnect between talent and scheme, and the cloud of possible suspension.
First, let's summarize the main personnel movements for the Browns in skill positions:
QB: Acquisition of Deshaun Watson

RB: Tendered D'Ernest Johnson (may seek other offers Browns are entitled to match)

WR: Acquisition of Amari Cooper, acquisition of Jakeem Grant, release of Jarvis Landry

TE: Austin Hooper exit
A few moves we can brush up on for fantasy are D'Ernest Johnson's bidding and Jakeem Grant's signing. Johnson takes a better deal elsewhere or stays in Cleveland at third in the depth chart, making him a likely non-factor for the 2022 Browns barring injury. Grant profiles primarily as returns specialist unlikely to affect offense with consistent use.
That leaves Watson and Cooper as the main agents of change, with Hooper's exit much less significant but still worth watching for TE David Njoku's outlook.
Deshaun Watson's Expectations
If Deshaun Watson's last stat line (2020) happened in 2021, here's where he would have finished in the QB rankings.
There may be a perception in fantasy circles that the emergence of young star quarterbacks over the past two years could oust Watson from the elite level, but that doesn't seem likely. Not only would Watson's 2020 numbers have given him a top 5 in 2021, but note the sharp drop in level after Patrick Mahomes. Watson was above the fall line, putting him in a select company of quarterbacks who actually provided a reliable and consistent advantage at the position. He remains arguably the best combination of arm talent and rushing ability of anyone not named Josh Allen.
In single-season formats, the only quarterbacks I would rank above Watson without hesitation are Josh Allen, Patrick Mahomes, Justin Herbert and Lamar Jackson. Once you get into Kyler Murray territory and beyond, it becomes entirely reasonable to take a chance on Watson's proven upside.
The possibility of suspension remains. The fact that nearly all of Watson's first-year compensation came from his signing bonus may indicate that the Browns expect him to miss time in 2022, but that's pure speculation. . For fantasy purposes, I'll assume there is no suspension – fantasy managers will have to discount Watson's value based on their own tolerance for the risk of him not being around for a while.
Amari Cooper – WR1 Undisputed
When Amari Cooper was traded from Dallas to Cleveland, there was a collective moan in the fantasy community. No one wanted to see a talented receiver enter his 28-year-old season on a team up front with uncertainty at quarterback.
It was March 12. Then everything changed on March 18.
The news of Watson's trade not only boosted Cooper's value, it took it to arguably higher levels than in Dallas. No longer vying for looks with CeeDee Lamb and a loaded Dallas arsenal, Cooper should be peppered with goals as long as he isn't derailed by durability issues.
Watson is used to powering his alpha wide receivers. If we look at his 3 year overlap with DeAndre Hopkins in Houston and compare it to Cooper's production over the same period, it's no surprise that Hopkins has a higher production. What's a little surprising, however, is that the benefit seems to be all about volume and NOT efficiency. Cooper produced more fantasy runs per target over that span and even had more total runs than Hopkins in 2019 on 31 fewer targets.
Amari Cooper may not be DeAndre Hopkins, but he doesn't have to be to top his draft price. All it needs is volume to boost the efficiency it already has. In a new home with no major competition for target share, that seems likely. While goals are earned and Hopkins has done more to earn them than anyone, Hopkins ranking in the top 5 in goals every year with Watson is an encouraging sign. Cooper is perhaps the ONLY wide receiver who is the undisputed best option for his team, is tied to a top quarterback and should be drafted outside of the first 3 rounds.
Reconciling talent and schema
While Watson and Cooper's talent far exceeds anything the Browns exhibited a year ago, questions remain. How quickly can the Browns change their offensive philosophy to match the strengths of their new stars? The use of the run-pass (RPO) option and the target distribution can give us some clues…
RPO
Deshaun Watson used RPO heavily in Houston, especially during his best fantasy years. Cleveland was among the lowest in the league to lead the RPO during Coach Stefanski's tenure.
I'm curious how quickly teams can change their offensive scheme/philosophy. In D Watson's best 3 years in HOU, they finished 3rd in RPO games. Under Stefanski & Van Pelt, CLE was 28th in RPO games in 2020-21. CLE also reached the last 5 in passing games and passed TD% during this time.

1/2

— Scott Rinear 🌻🇺🇦🌻 (@MunderDifflinFF) March 26, 2022
Will a coach and OC with no history of managing RPO suddenly make it a focal point of their program? I think it's unlikely. Watson can fall out with the best of them on broken plays, but that disconnect has the potential to limit his designed short, and maybe impact the high running floor he had in Houston. The silver lining is that he's not a Lamar Jackson who should be running 800-1000 yards to start, so the margin of decline isn't huge just because of RPOs. In Watson's last 3 years in Houston, he averaged 469 rushing yards per season. Matching that mark seems within reach even if it looks a bit different in terms of game design.
Target distribution
Watson's most recent target distribution and the Browns' most recent target distribution are very different. Unsurprisingly, the data behind Watson is great news for Cooper and perhaps even another WR like Donovan Peoples-Jones to emerge as a more valuable fantasy option. However, the Browns targeted non-WRs almost half the time last year. It may be easy to undo that depending on Baker Mayfield, but it may not be so simple, especially given their head coach's identity and offensive philosophy.

It remains to be seen if the distribution fully returns to where Watson was in Houston, or if Cleveland's pattern keeps it more balanced. Keep in mind that Watson never had a Kareem Hunt-type weapon or even a David Njoku-type weapon in Houston. I expect the distribution to be somewhere between the two samples above.
RB and TE?
The Browns RB I'm most concerned about in the new offense is Kareem Hunt. I believe Nick Chubb will get a bigger share of the running back workload with Watson behind center, a welcome change for such a talented pure runner. The prospect of Chubb's tough run combined with the threat of Watson's mobility strikes me as the Browns' optimal personnel package. Hunt also had an unsustainable touchdown rate, which pushes him pretty far on my board.
The immediate reaction from the tight ends room in Cleveland after signing Watson was a potential escape for David Njoku, especially without Austin Hooper, but I don't think that's warranted. Watson's propensity to target his tight ends far less than Baker Mayfield could make Njoku a fantasy trap. His narrative is backed up by the quarterback's expected improvement in play, but the devil is in the details and Njoku might have a harder road to TE1 status than people realize. It wouldn't be surprising to see the final tight position more focused on protecting Cleveland's new $230 million asset. If I look at tight ends late in the round, I'm much more interested in Cole Kmet or Albert Okwuegbunam.
Conclusion
The Browns are tentatively the only NFL team with both a new QB1 and a clear new WR1 (subject to any other big offseason moves). As fantasy fans and managers, this means we need to change our current perception of the offense. Typically a wasteland for fantasy outside of running backs, Watson breathes new life into a passing game that has been under-produced for a generation. As far as fantasy production goes, Watson is probably a bit underrated, while Cooper is heavily underrated. However, we also have to be cautious about whether high tides really lift all the boats – I think Kareem Hunt and David Njoku will be overloaded due to Watson's halo effect. Hopefully this is finally the year that Nick Chubb gets the workload he deserves.
Previous post
Davante Adams Trade Fantasy Impact
STAYING IN TOUCH
Sign up for the FantasyData newsletter and get awesome content sent to your inbox.
We'll never share your email address and you can unsubscribe at any time, we promise.
---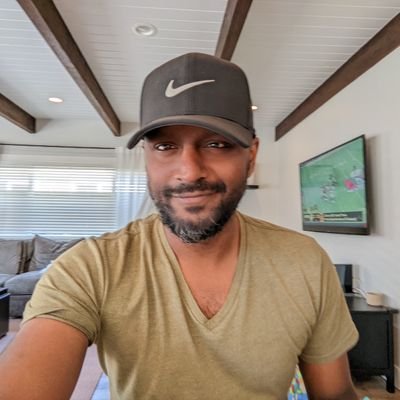 John Dessy

Dessy John has been a fantasy football player for 20 years, combining data and intuition to provide valuable perspective on the game. He spent 15 years as a marketer in Silicon Valley and currently pursues his passions for writing and sports media. He holds an MBA from the University of California, Riverside. Dessy is an avid 49ers fan and resides in the Bay Area with his wife and two daughters.